Analytic Reasoning: The Catalyst for Evidence
Consciousness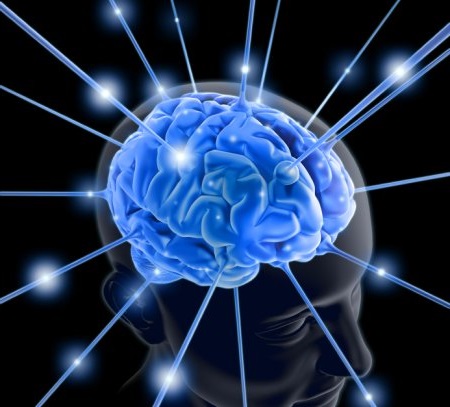 Although there are numerous studies on the subject, there is no definitive biological or psychological conclusion to give full definition to consciousness, which includes subconsciousness. However, studies show that it is comprised of information acquired through the senses: hearing, sight, touch, smell and taste. Sight and hearing are the primaries. What was forgotten over spans of time or acquired involuntarily still resides in the subconsciousness.
Meditation or hypnosis could access the consciousness to utilize its content. But, given that consciousness is only an accumulation of information acquired through the senses and is not a source for information there would be limitations per individual as to what the consciousness has accumulated.
The quests for higher levels of consciousness are sought through Transcendental Meditation (TM), Yoga, and other practices of meditation, especially when the vicissitudes of life cause feelings of vulnerability. Given the limitation of consciousness despair would manifest when consciousness can not provide what the individual requires. This is when one may resort to any of the aforementioned practices of meditation for help.
Positive thinking is always encouraged, whether through beliefs in ideologies, TM, Yoga, and other practices of meditation. But, whereas positive thinking can only provide a different perspective on a problem, it cannot of itself give directives to resolve the problem. Thus, something more powerful would be needed.
Religion
Numerous people have already have particular religions and worship their respective Deities. Numerous other people are in the process of deciding on which religions to embrace; some have uncertainties.
It is very logical for one to want a religion wherein he/she could experience manifestations of the Deity, which would most definitely build ones faith. More specifically, one would want a religion wherein a practitioner could know absolutely that the Deity would give guidance for everyday living and help in times of trouble.
One example would cover the several Sundays after that unforgettable day, September, 11, 2001. Churches across the country were filled to capacity because the calamity raised the realities of vulnerability to a level the United States had never experienced and the attendees wanted assurances for their personal well-being.
A logical assumption would be that if a religion's Deity is provable, there would be evidence. Conversely, if a Deity is unprovable, then the religion would be a mere ideology.
One thing would distinguish an ideological religion from one wherein its Deity is provable: a book inspired by the Deity containing promises made to those adhering to its teachings. Such promises should include the Deity's promises to . . .
initiate a fellowship-relationship with a believer
intervene for a believer when the vicissitudes of life threatens her/his well-being
give guidance when making crucial decisions
answer prayers
The manifestation of such promises would be experiences that unequivocally prove the reality of the Deity. Such experiences would produce "faith", which could enable one to embrace the vicissitudes of daily life with a courage that an ideology would not be capable of providing.
This text is from the Christian perspective of which the Holy Bible is believed to be inspired by Jehovah-God. The phrase, the law of the Spirit, is recorded in it just one time in Romans 8:2, which is indicative of Divine principles by which Jehovah-God interacts with humanity given that the Bible was inspired by Him for us.
Whereas practitioners of deep meditations seek for guidance from higher levels of consciousness, the following are just two Biblical references that practitioners of Biblical principles depend on:
Proverbs 3:5-6
Trust in the Lord with all your heart, And lean not on your own understanding;
In all your ways acknowledge Him, And He shall direct your paths.
Jeremiah 33:2-3
"Thus says the Lord who made it, the Lord who formed it to establish it (the Lord is His name):
'Call to Me, and I will answer you, and show you great and mighty things, which you do not know.'
The Comparability of the Law of The Spirit to Laws of Physics and Civil Laws
Parallels exists between The Law of the Spirit and two other types of laws: physics and civil (as pertaining to the United States). Laws of physics and civil laws strengthen the reasoning for The Law of the Spirit.
Laws of physics have been in effect since the beginning of time. They were discovered and confirmed by experiences and experiments. To insure confirmations, the sciences were dependent upon devices and environmental conditions by which the laws would manifest the expected results. Otherwise, they would still be hypotheses. For one to not being earnest about living by Biblical principles would be synonymous to creating a contaminated environment, which would preclude her/him experiencing manifestations of the effects of Spiritual laws.
Physical realities are always consistent with physical laws. For examples, every where on planet earth a falling object is a physical reality consistent with the law of gravity. Comparably so, metal drawn to a magnet is a physical reality consistent with the law of magnetism. Therefore, I submit that just as physical realities are consistent with physical laws Spiritual realities must also be consistent with Spiritual laws if the conditions (living by Biblical principles) are right.
Let's extend analytic reasoning to include the USA's civil laws. They are created and administered by people. The laws dictate and set limitations for the administration of justice. They define the procedures by which justice will be executed. Civil laws regulate the temperament of the USA's citizens and set constraints for non-citizens and illegal aliens.
Another scenario would apply to USA's citizens that were born in foreign countries. As long as they reside on territories owned by the USA, its laws frees them from any negative effects of the laws of the countries wherein they were born. Comparably so, being a practitioner would equate to residing on Jehovah-God's territory wherein His law is Supreme: incapable of being overturned by evil forces.
GPS technology enables us to navigate from points "A" to "B". If an instruction for a prescribed turning point is ignored for a preferred route, the GPS would instruct a driver to make the first legal "U" turn, go back to the designated point, and make the prescribed left/right turn. If the "U" turn instruction is ignored, the GPS would say "recalculating route". However, on our journeys to Heaven, unlike the GPS, God will NEVER say "recalculating route" to incorporate preferences that deviate from Biblical principles. We will go to Heaven through obedience to what God prescribes or we won't go there.
Even if one should continue practicing what the Bible defines as sinful, the longing in the human-spirit for supernatural guidance would still be present. It would be most realized should serious illness or an insurmountable trial of life precipitates emotional distress. The longing plus desperation could cause one to seek help and guidance from philosophical religions (ideologies with or without tangible or intangible Deities that have no communications with human spirits), laws of the universe, psychics, and etc.
Some of these do have undeniable physical and spiritual manifestations. Consequently, they attract members from every nationality and level of society. However, a comparative analysis of religions should consider three fundamental points:
The capability of a philosophical religion is limited to the human-spirit.
The capability of a psychic medium is limited to spiritual forces condemned by Jehovah-God of the Bible.
The basis of Biblical principles is Jehovah-God who asserts Himself as the Almighty, was manifested in the person of Jesus Christ, and able to excel the collective capabilities of philosophical religions, laws of the universe, psychics, and etc.
I submit therefore that if the God of the Bible is indeed the Almighty and Infallible Jehovah, nothing can stop His Spiritual laws from exacting His intended realities. However, the conditions must be faithfulness to obeying Biblical principles, which demonstrates faith in Him, which is what pleases Him. Consequently and if necessary, He could transcend physical laws to perform what He promises to all who are obedient to Him.
Let's apply analytic reasoning to the volatile economy. If you have not already done so, please see the movie, "Global Financial Meltdown", in the Introduction. The meltdown was precipitated by blatant lies told on Wall Street. But, the validity of the Bible is not impeded by lies.
Our hope can be in the fact that Jehovah obligates Himself to blessing the entrepreneurial endeavors of individuals committed to obeying Biblical principles. This would be just one scenario of the Bible having the capacity to validate itself. Note the following references:
Psalms 1:1-3 – "Blessed is the man who walks not in the counsel of the ungodly, nor stands in the path of sinners, nor sits in the seat of the scornful; But his delight is in the law of the Lord, And in His law he meditates day and night. He shall be like a tree Planted by the rivers of water, That brings forth its fruit in its season, Whose leaf also shall not wither; And whatever he does shall prosper."
Jeremiah 17:7-8 – "Blessed is the man who trusts in the Lord, and whose hope is the Lord. For he shall be like a tree planted by the waters, which spreads out its roots by the river, and will not fear when heat comes; but its leaf will be green, and will not be anxious in the year of drought, nor will cease from yielding fruit [regardless to the heat and drought]."
It would be absurd to imply that great ideas come only to those who serve God. However, with your effort and God's promises, your success would be inevitable even if the economy worsens. The assurance of inevitable success is what non-practitioners of Biblical principles do not have.
The Bible teaches that our blessings are insured by our decisions to be submissive to God. Note Romans 12:1-2: "I beseech you therefore, brethren, by the mercies of God, that you present your bodies a living sacrifice [abstaining from what we know displeases God], holy, acceptable to God, which is your reasonable service. And do not be conformed to this world, but be transformed by the renewing of your mind, that you may prove what is that good and acceptable and perfect will of God."
An author once wrote, "Men imagine that thought can be kept secret but it cannot. It rapidly crystallizes into habit and habit solidifies into circumstance". In reverse order, our circumstances are generally because of our habits, which were produced by our thoughts.
Let's apply the scientific "IF – THEN" logic to Biblical principles. IF our thoughts are based on serving God by complying with Biblical principles, THEN our habits would exemplify Biblical principles, and THEN our circumstances would represent what is promised in the previous references from Psalms and Jeremiah. Thus, we would be living proof of what "that good, acceptable, and perfect will of God" is in the above reference.
It is true that reading the Bible would have no affect on one who chooses to be an agnostic or atheistic. To her/him, it would be just another book.
It is also true that if one would attend a Bible-teaching church and learn and practice Biblical principles with the sincere desire for a fellowship-relationship with God, His Paternal love would cause Him to initiate what is necessary to make the individual know unequivocally that He is the Almighty God: the Heavenly Father. Note the bold phrases in the following reference:
James 4:8, "Draw near to God and He will draw near to you."
1 Peter 5:5-6, "God resists the proud, but gives grace to the humble. Therefore humble yourselves under the mighty hand of God, that He may exalt you in due time, casting all your care upon Him, for He cares for you."
I can attest to the fact that God truly cares: I know my story. My basic testimony is that God WILL NOT let the past control the present neither dictate the future. Although it can be experienced, it cannot be explained other than saying it's miraculous. It's comprised in His forgiveness and it's for everyone. See the tab, The Fellowship-Relationship: Evidence of Born Again.